Puzzle frames:
Your photo puzzle, better off in a frame
After having finished a personal photo puzzle and meanwhile being proud of the result you will definitely come to the point where you ask yourself what to do with this beautiful jigsaw puzzle. The crowning glory would of course be the framing of this piece of art. This would certainly be a much better idea than disassembling the puzzle and put it back into the box: The wall is the place to be for your carefully created photo puzzle. Your favourite photograph on a jigsaw behind glass is certainly not part of the ordinary and a very original decoration element.
Well, we feel the need to warn you: You will somehow have to get used to the prying eyes of your guests. With their stylish appearance in silver, our photo puzzle frames are incredibly good-looking. Fine details, such as the profile and the hang up connections succeed in setting their own accents. Timeless design, easy to handle and sophisticated processing makes it the perfect accessory to your photo puzzle.
Select a puzzle frame:
Why you need a puzzle frame
After you have seen a framed photo puzzle on the wall in real, you will understand why a framed photo puzzle becomes more and more popular. A stylish appearance for a product that already is extraordinary. It is no wonder that more and more style-conscious people decorate their interior with this - it can hardly get more individual.
This is of course not the only motive. There is a more pragmatic reason: Putting a jigsaw puzzle is a wonderful and very calming leisure activity. It takes hours or even days to put the puzzle with all the needed passion. It is obvious: No one likes to undo his work and banish the puzzle back into its box. The elegant and handy frame is the solution that will calm the conscience.
To save the puzzle from dust, to move the puzzle safely from A to B or to hang the puzzle up without having to glue it - enough reasons that speak for the puzzle frame.
Just imagine that you have received a photo puzzle with a beautiful and personal photograph as a gift and then you find out that the parcel contains a perfect fitting puzzle frame as well - wouldn't that be the icing on the cake? We can warmly recommend the puzzle frame as one of the most original gift ideas. Not only children are over the moon when their own puzzle may embellish their bedroom, adults appreciate the puzzle frame as well as a useful gift with a special note.

Advantages
 Valorizing and perfect fit for your photo puzzle
 Tailor-made manufacture
 Optimal protection, stable hold and dust-free framing between solid rear panel and glass front
 No signs of wear, even when puzzles are exchanged often
 The puzzle remains reusable (if framed without glue)
 Safe shipping packaging
 Convenient, can be ordered together with the puzzle
Well considered quality
Our frame fits that well to our photo puzzle, because it has been developed at the same time. Some things are not visible at first sight, but when you take a closer look, you will see that we have put in many thoughts. The result is a unique frame for a unique photo puzzle.
Aluminium frame
Form stable chamber profile
Patented locking system
Easy assembly
Rear panel & hanger
Emission standard E1 certified MDF
Exact fit and stable
Secure hanger for portrait and landscape pre-assembled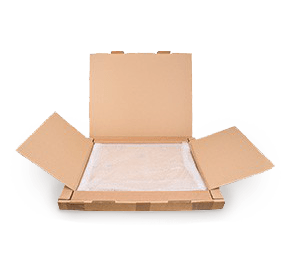 We take care that your original arrives in good condition
Shipping starts with packaging, effective packaging. This step is very important and has to guarantee that your shopping experience will be positive. More specific: regardless of the costs, the delivery has to arrive undamaged.
The conception of packaging proves to be rather difficult, since our photo puzzle frames consist of a front that is made of real glass. The good news is that we have been able to develop shipping packages that are secure.
Customers from all over the UK have confirmed this. We use double flute corrugated board. For the 2000 pieces frames, we take sheets with the BC 2.70 quality norm for the other frames we use sheets with the EB 230 quality norm. More good news: We send all our products in environmental friendly packages. If despite all the precaution a damage should occur, we will take care of a replacement immediately.

Tips and ideas
How to frame your photo puzzle

A framed photo puzzle on your wall is of course a very nice decoration idea. No matter which amount of pieces, 48, 100, 200, 500, 1000 or 2000, we always have the perfect fitting frame available.

Special properties of the given puzzle variants need different types of puzzle frames.

How to hang up a puzzle frame

Hanging up a puzzle frame correctly is not a big thing, when some points are being taken into consideration. Most important: The photo puzzle has to hang straight and of course secure. In order to do so, you will need the following items: a pencil, measuring tape, a nail, a hammer and a spirit level.

If possible you should ask someone to hold the frame at the mentioned place for you to see how it works from a distance. The height normally depends on how you feel it looks right, but we know from well-known galleries that the center of the photograph should always be just a bit below the eye level. It helps when you consider existing edges when aligning (doors, windows, shelves), just to achieve a harmonious look.

Mark the center of the upper frame side with your pencil on the wall. Measure the distance from the upper frame side to the hanger on the rear panel. The distance from the mark to the place, where the nail has to hit the wall should have the same distance. Now hammer your nail into the wall with an angle of 45 degrees. An ordinary steel nail should do. In case your wall is somewhat porous, we recommend using a 6 mm screw and dowel.

In order to align your framed photo puzzle exactly we recommend the use of a spirit level. Put the spirit level on the upper frame side and align the frame until the air bubble is at the midpoint of the leveler.
Additional accessories
After its completing, comes the gluing. With our puzzle conserver "Puzzle Glue" you do not only protect your image, but also conserve it for a very long time. No piece will ever get lost again.
Having to leave your not yet completed puzzle behind or carrying it on an unwieldy underlay through the house belongs to the past now. Our puzzle mat is a real relief to put your puzzle on or carry your puzzle with.
All prices include VAT and exclude postage.