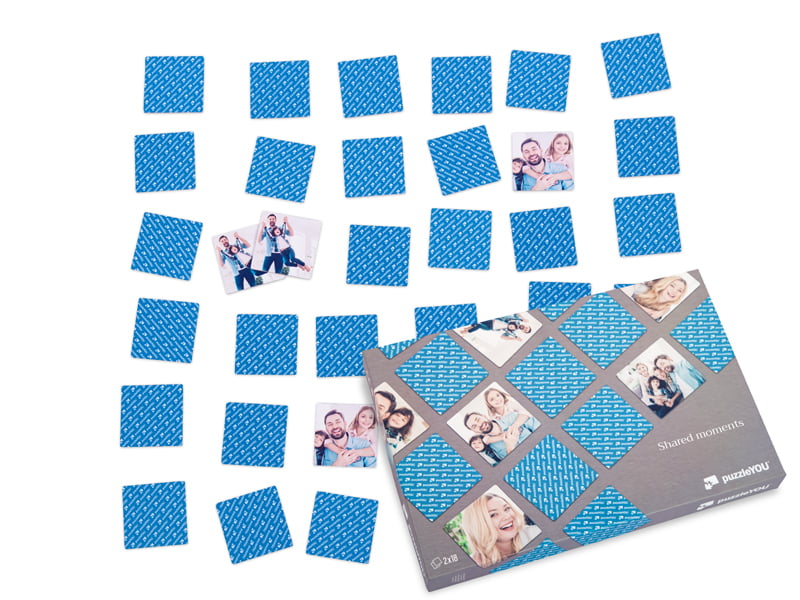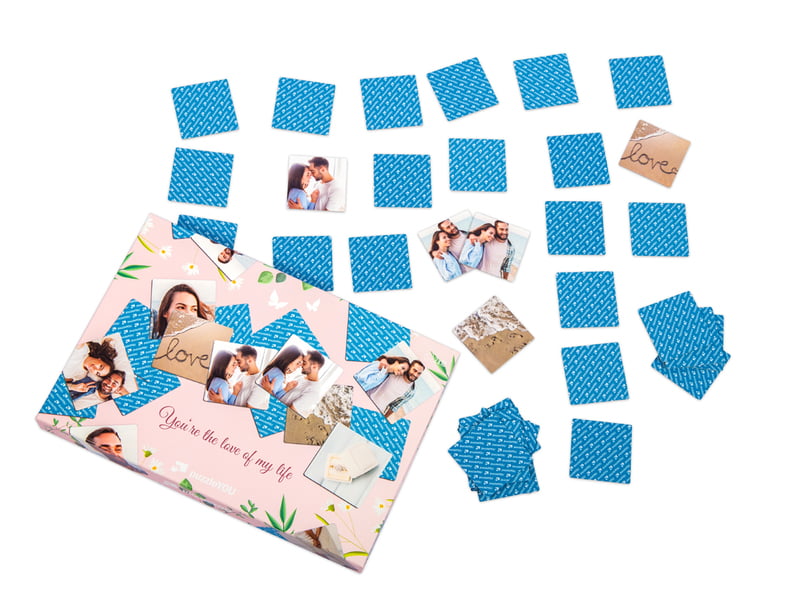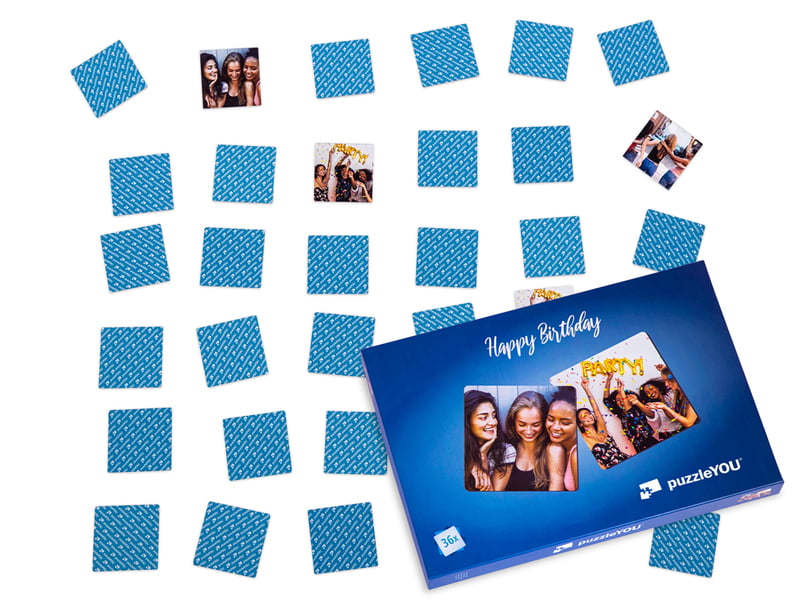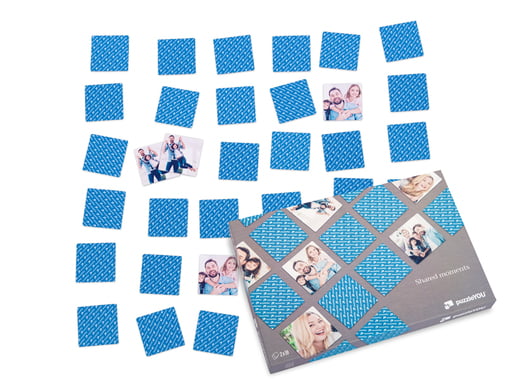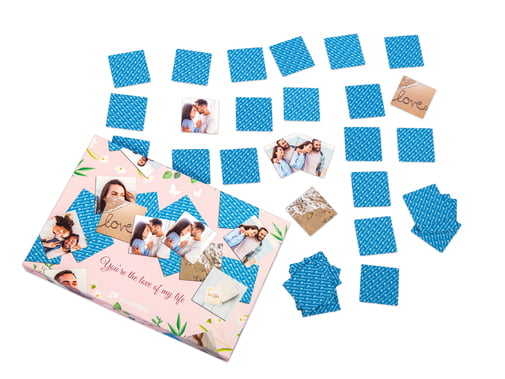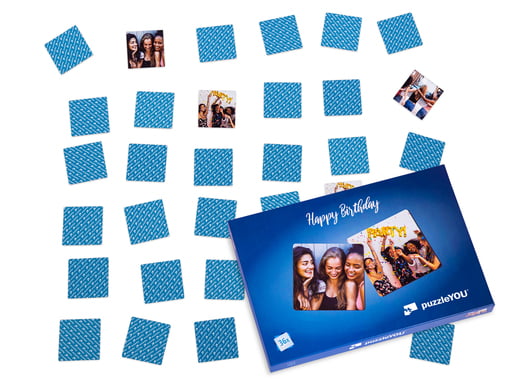 Photo Pairs
» Product ratings:
dummy-detail-value
Creatable card surface
With individual game box
Product description
How is it possible that a photo pairs game always seems to leave an everlasting impression on children as well as on adults? Quite easy, a Photo Pairs game with your own pictures is not only a very original gift idea; it is also great playing fun for the whole family. Create your personal Photo Pairs with only a few mouse clicks. Every picture automatically appears on two cards. The meaning of the game is to remember the pictures and find matching pairs. The rules of the game are easy to understand for all generations.
Watch your beloved photographs again while playing
The game cards, which have been created by you, will show good friends, funny animals or special places - and these pictures are all from your personal photo archives. This makes the search for matching pairs quite interesting. Playing the game would be another terrific way to amuse yourself once again with your pictures, a nice occasion to recall pleasant experiences.
The box for the Photo Pairs game
Noble and useful: the very stable game box is the best place to keep your Photo Pairs cards in. To complete your photo pairs, we even print a special dedication or a simple text on top of the box. If you would like to use this personally created card game as a special gift, you can turn the game box into a gift box with one of our prepared templates. Designing this gift already makes a lot of fun!
Individual box at no extra costs
Personal title or dedication
Available in different colours
One pair can be chosen to be printed on the box
Age recommendation
Package
The playing cards come within the chosen game box and have to be removed from the die cut sheet that holds them.
What you need
18 or 36 pictures
You do not have so many photographs? Please read our "Tips and ideas"
Size of the game box
Size of the Matching Pairs cards
Back of the card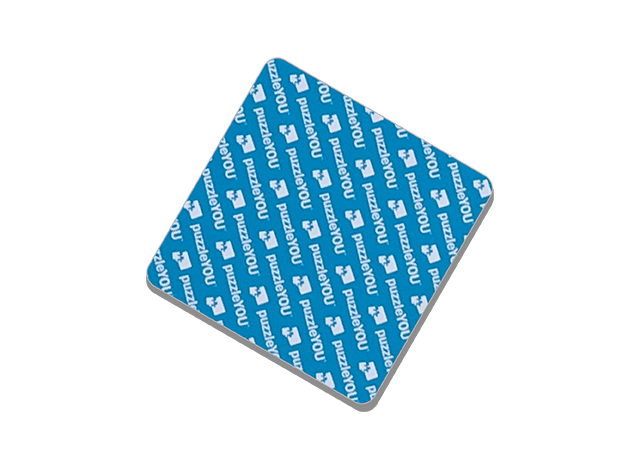 Tips & ideas
Recommended minimum resolution of the images
The printing result strongly depends on the resolution of the photographs. For the single Photo Pairs cards we recommend an image size of at least 810 x 810 pixels.
Important: Please ensure that no faces can be cut off. After having uploaded your photos to the preview, just double click on each photo and put the persons/objects in the middle by shifting the cutting lines with your mouse button pressed. If your picture is smalle than the card, please reduce the picture area until there are no more white lines visible.  Your photos must not have a border.
Please also take care that your photographs have a sufficient sharpness and be sure that it has not been underexposed. If there should be any doubt about the quality of some of your pictures, please send us these pictures by e-mail and wait for our reply before placing an order. We will be glad to check your images beforehand.
Price-performance tip
We would like to introduce the Photo Pairs game with 72 cards as the price-performance winner. It happens that customers inform us that they do not have that many photographs and ask us what to do.
In that case we would like to explain that images with e.g. a shell, an animal or a flower make a good figure on the Photo Pairs game cards as well. Why not going outside and shoot a few pictures, the cards do not have to contain only faces.
Creating tip:
Create a photo pairs game with pictures showing a certain theme for a party, a stag or hen night or a special gift occasion such as a birthday, Christmas or Valentine's Day. Your friends will be impressed, guaranteed! Another brilliant idea: A Photo Pairs with the faces of all the family members; grandparents, parents, brothers, sisters and their friends.
 
After having uploaded your photos, you can edit the cards by double-clicking on each photo in the preview. This will prevent people's faces from being cut off, for example.
 
With the selection of your photographs you decide how difficult the Photo Pairs game is going to be. Card pairs with one-coloured backgrounds are easier to recognize than card pairs with many different colours and a varied background.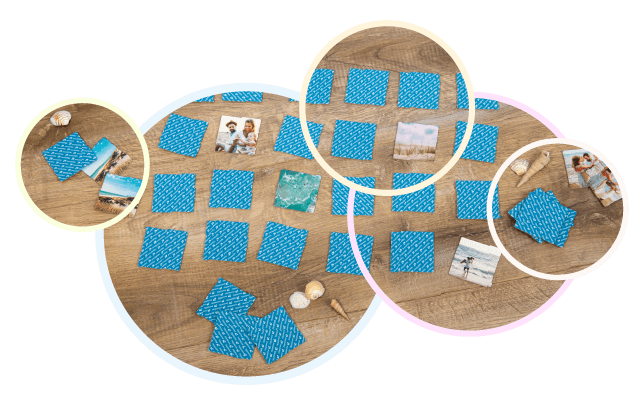 Game strategy
Do not try to discover the cards in a crisscross way, but turn them in sequence. Otherwise, you might waste some turns by discovering some cards several times.
Stay calm! It is more difficult to remember things whilst being exited - as the experts say; oxygen stimulates, just take a deep breath and try to concentrate.
Play slowly and do not try to keep up to the speed of your opponents. This will give you time to remember the cards you have seen before. Mainly children often play this game much too fast.
Pay attention when it is the turn of an opponent. Often one is only fully in the matter when it is ones turn.
Never turn two new and unknown cards. In such case, only pure coincidence would lead to a pair.
Better: Turn only one new and unknown card in the hope to see a card, which double you have already discovered before.
Pairs game variants
36 cards
Your last Matching Pairs game has already been quite a while ago? Well, in that case the Photo Pairs game with 36 cards might be the ideal re-entry for you. Connect gaming joy and memory training in a personalised board game. Go and search for matching photo pairs - with your own images the encouragement is all the better. The 36 cards Photo Pairs is also suitable for in between, on holidays, at a birthday party or just in your garden or on the balcony.
For all thinking athletes and game fans, who neither want to be unchallenged nor overwhelmed. Children obviously train their memory skills better, when they search for cards with photographs of their family, friends or pets. Besides that, their motor skills are strengthening by discovering the cards. This of course also applies to the elderly.
By the way, the Photo Pairs game with 36 cards is an appropriate gift for a Birthday, for Christmas and other occasions.
Characteristics:
Entertaining and quite challenging
Level of difficulty: medium
Quality of memory training: medium
72 cards
Why not go the whole hog? Memory game professionals prefer to have the 72 cards version on their table, so the table should not be a small one. Sit down, grab your cards and keep your brain on the hop! Above all, especially on rainy days the Pairs game fans get their money's worth with their 72 cards Matching Photo Pairs game.
The ideal gift for thinkers.
The Photo Pairs with 72 cards is our price-performance winner. Tip: Grown ups may play the game with all the cards and when the children would like to play, you just take same pairs cards away to make it easier for them - by doing so, this game is appreciated by the whole family.

Characteristics:
Stimulating and challenging
Level of difficulty: high
Quality of memory training: high
Reviews

Frequently asked questions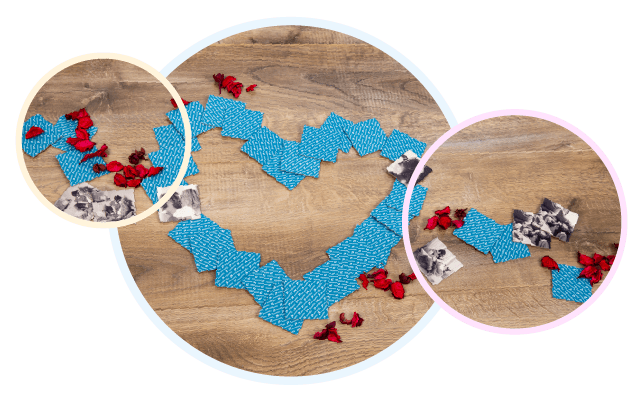 To have a personalised Photo Pairs Game printed
This memory game is one of the best known in the classic game landscape and has been on the market for more than 50 years. Usually animals, cars, cartoon characters or places of interest are depicted on the pairs of cards. Here you will find what you are looking for, if you want to make a photo pairs game yourself. Your ideas, your photos, your pairs game. With your own photographs, you too can become a game author.

It is very simple and only takes a few minutes: design the playing cards and the game box, preview them in 3D, enter your address details and choose a payment method, check the overview and complete the order. Then we print your photo pairs game according to your design. And not to forget: a personalised pairs game is an ideal gift for old and young!
What makes our personalisable Photo Pairs Game different from others?
Individual playing cards with your own pictures are one thing, but you can give your photo pairs game even more value with a personalised game box. With us, you do not only create your own game, but also design the box in which the photo pairs game cards are kept. No flimsy bags, no tins or boxes covered with stickers, but a beautiful, directly printed, sturdy box - just like you know it from the toy shelves.
15-year guarantee: We want you to be satisfied with your self-made photo pairs game from our house without any compromises – even after many years. Besides the delivery time and the price comparison, the quality will certainly also flow into your evaluation. The playing cards are larger than usual with 6 x 6 cm and thus particularly well suited for playing. The material we use is high-quality cardboard, which is punched at the edges. This results in slightly rounded corners for a particularly pleasant grip. Our 15-year quality promise applies to the durability of the print, the cardboard and the protective layer.
All prices include VAT and exclude postage.