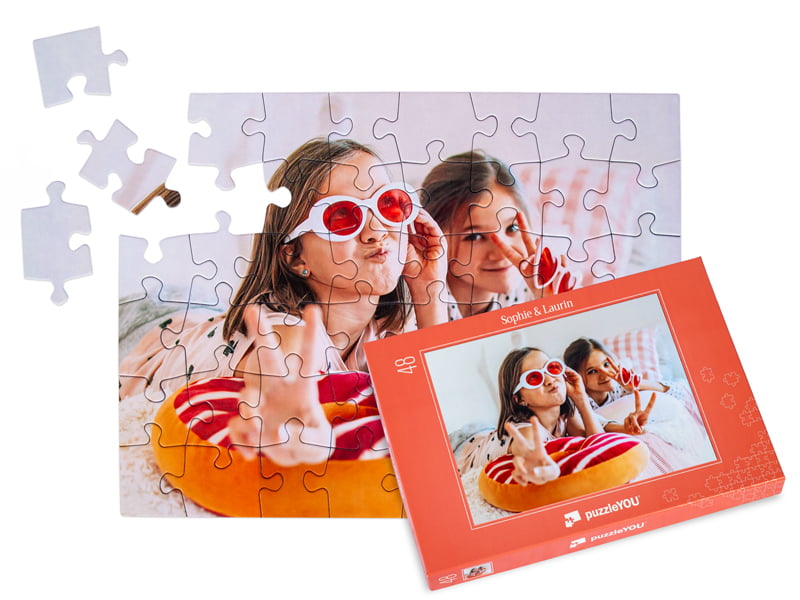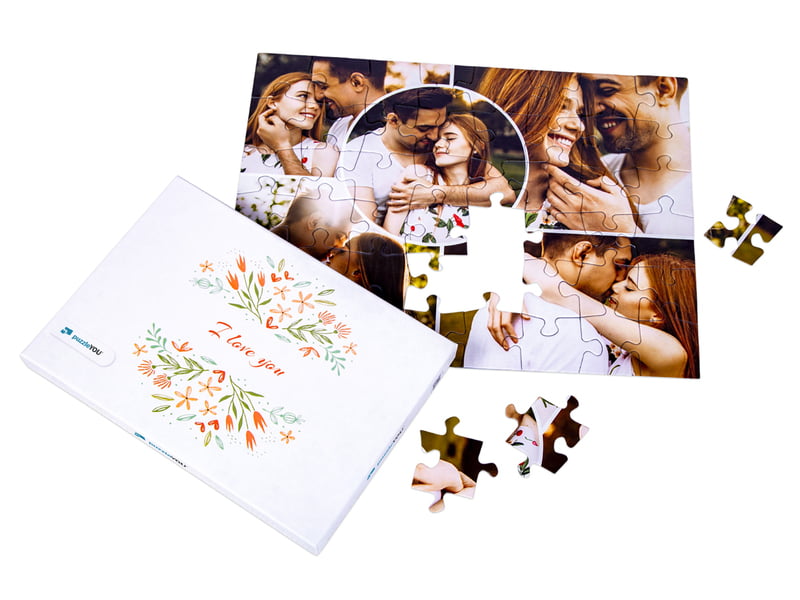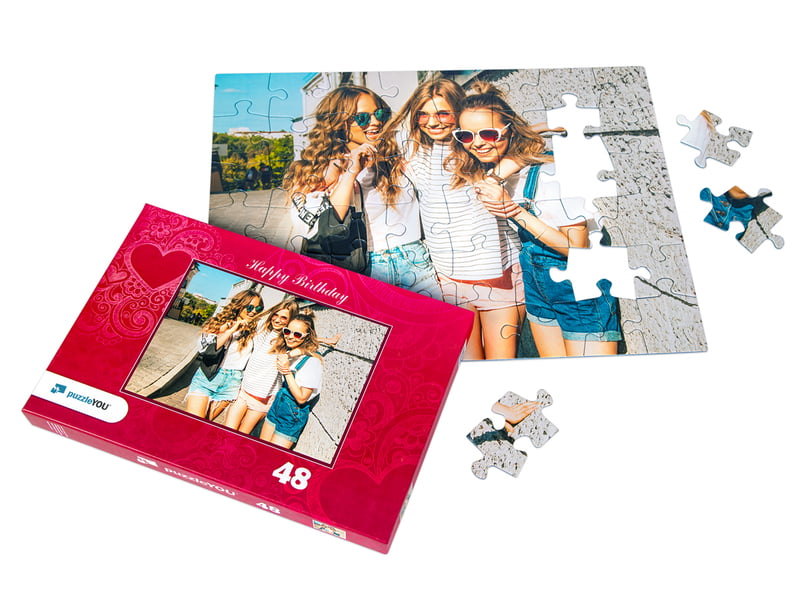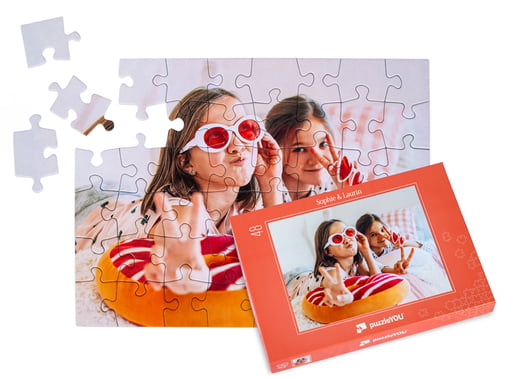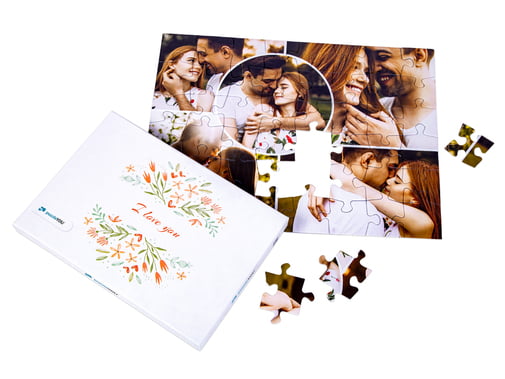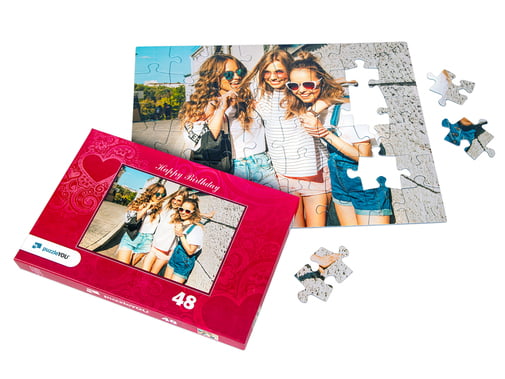 Personalised Jigsaw 48 pieces
» Product ratings:
dummy-detail-value
Size: ca. 48 x 36 cm
XXL jigsaw pieces for beginners
Amazing box layouts for
all possible occasions
48 piece photo jigsaw puzzle - great how big these pieces are
Size of the box:
Size of the assembled puzzle:
Size of the pieces:
Thickness of the pieces:
The 48 piece jigsaw puzzle within your Advent calendar
Creating a 48 piece jigsaw puzzle – This is how it works
Using our product designer, designing the photo puzzle takes only a few minutes and is quite easy to do. Of course, you don't have to be limited to the use of one of your photographs only. Here you can benefit from many different layouts and design templates as well. This makes your photo puzzle even more individual and thus more extraordinary for your loved ones.
Sustainable jigsaw puzzles made from recycled cardboard: Our contribution to environmental protection
puzzleYOU is becoming greener - be a part of it too!
Our planet would be happy with less consumption. We are doing our part to follow the three principles of resource saving: Reduce - Reuse - Recycle.
Reduce - Reuse - Recycle

We give a 15-year guarantee on the quality of the photo puzzle. It can be put together again and again and passed on to younger siblings.

The personalised 48 piece jigsaw puzzle is not only beautiful as a puzzle: Use the large, stable pieces for handicrafts, or display your photo puzzle in a frame on the wall.

And how about recycling? We've already done that for you. We print our certified pollutant-free puzzles on recycled cardboard. As a result, many tonnes of resources are saved.

From our early days, as we where know under the name myphotopuzzle.co.uk, we at puzzleYOU have been aware of our impact on the environment. Find out more about our sustainability policy.
Puzzle variants
Choose your photo puzzle:
Puzzle accessories
Choose your accessory:
Reviews

Frequently asked questions
All prices include VAT and exclude postage.