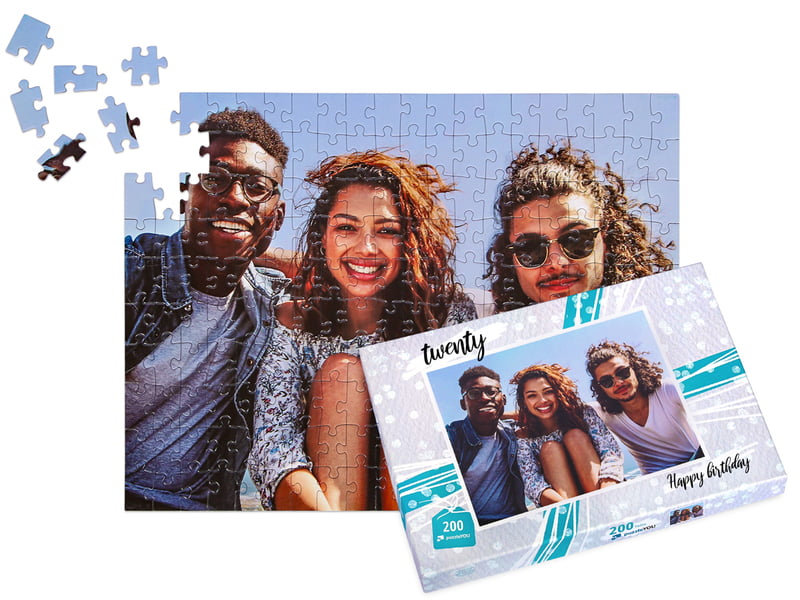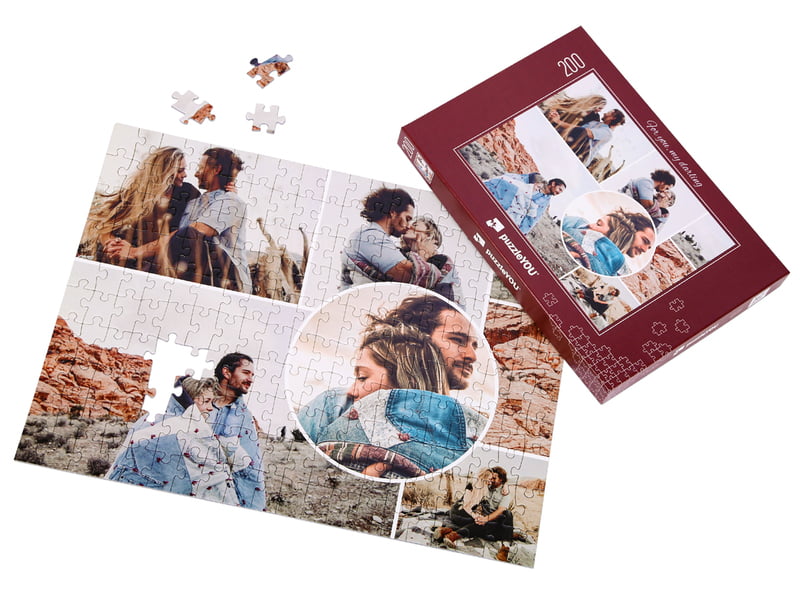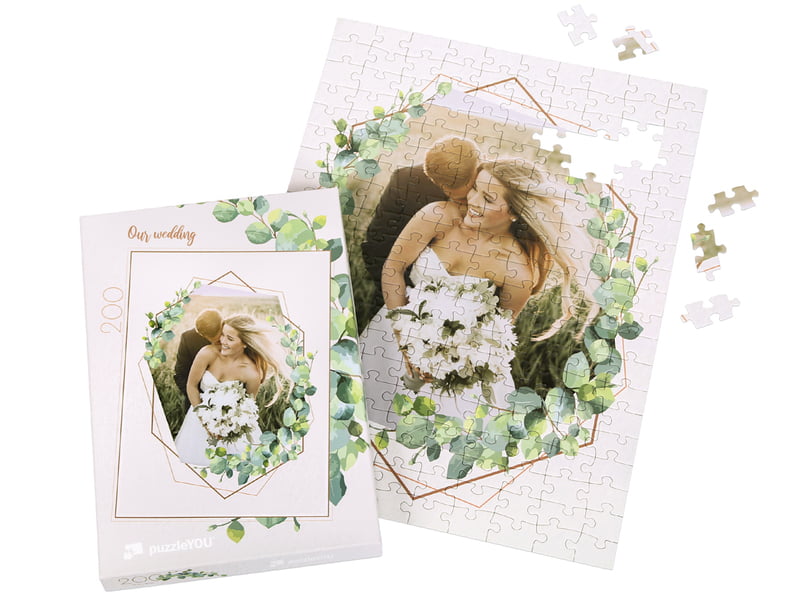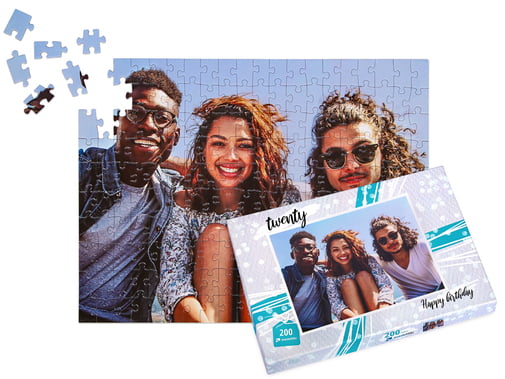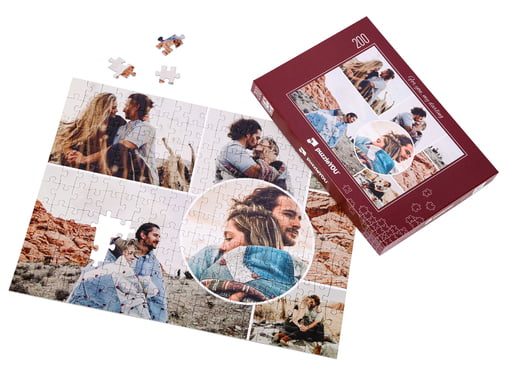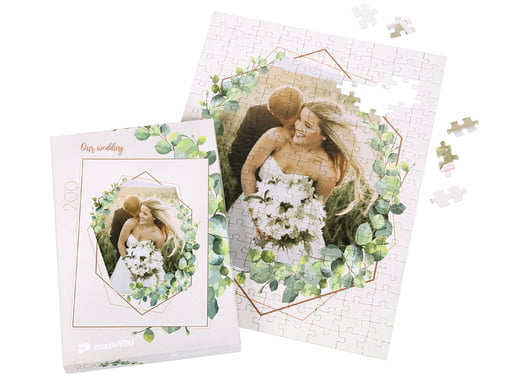 Personalised Jigsaw 200 pieces
» Product ratings:
dummy-detail-value
Size: ca. 48 x 36 cm
Very suitable for children and elderly people
Amazing box layouts for
all possible occasions
200 piece photo jigsaw puzzle - not too large and not too small
Size of the box:
Size of the assembled puzzle:
Size of the pieces:
Thickness of the pieces:
Puzzle Advent calendar with the 200 piece jigsaw photo puzzle
Creating a 200 piece jigsaw puzzle – This is how it works
The personalised 200 piece jigsaw puzzle is one of our smaller puzzle variants with a size of 48 x 36 cm. Perfect for small couch or kitchen tables and therefore ideal to do in between or next to something. Choose high-contrast photos for your puzzle design to make your puzzle experience even more convenient. Thanks to our sturdy puzzle board, you can take your photo puzzle apart when you' re done and store it away - until the next time!
The 200 piece photo puzzle, free of harmful substances
Did you know that all our puzzles are guaranteed free from harmful substances?
puzzleYOU is becoming greener - be a part of it too!
Doing a puzzle as relaxed as you can

When you put a puzzle together, you should not worry, but simply relax. Smaller children in particular tend to put pieces of the puzzle in their mouth while playing. But you don't have to worry about that with our premium jigsaw puzzles. They are 100 per cent free of harmful substances. According to the toy standard, our children's puzzles are harmless to health. This is certified by TÜV Rheinland.

From our early days, as we where know under the name myphotopuzzle.co.uk, we at puzzleYOU have been aware of our impact on the environment. Find out more about our sustainability policy.
Puzzle variants
Choose your photo puzzle:
Puzzle accessories
Choose your accessory:
Reviews

Frequently asked questions
All prices include VAT and exclude postage.