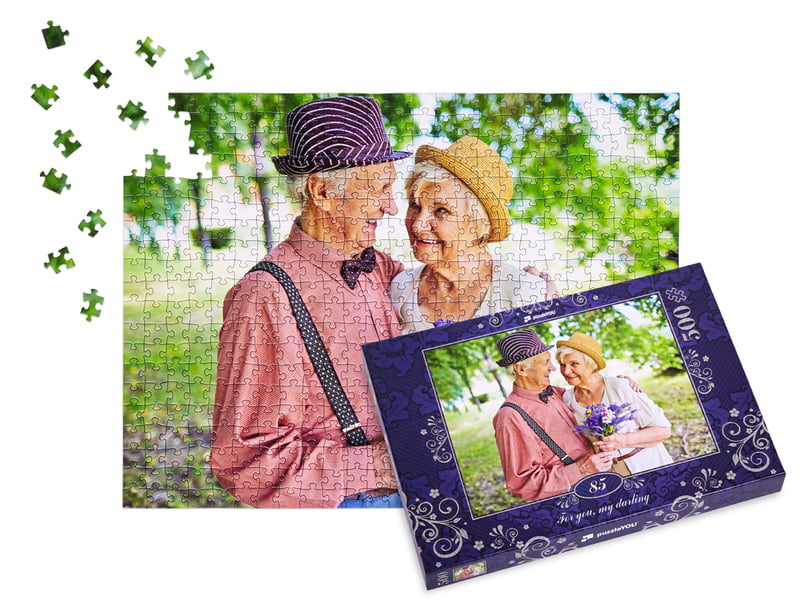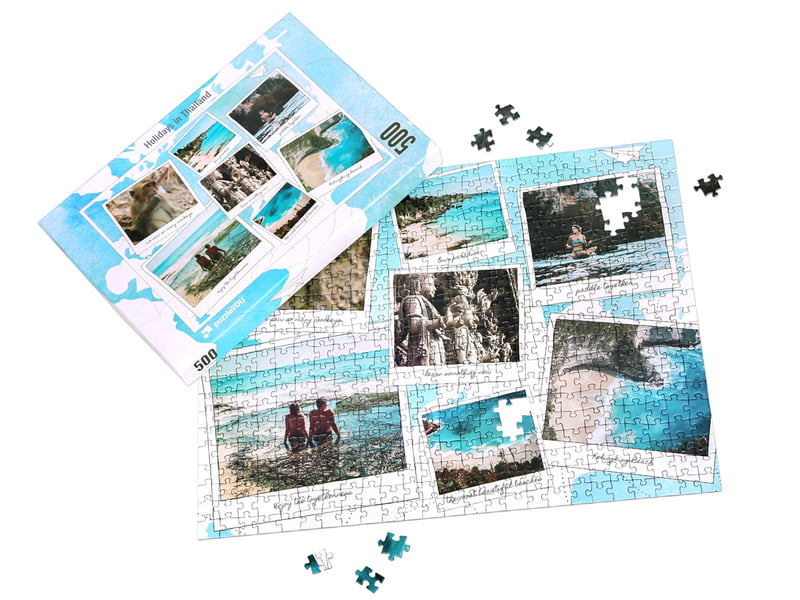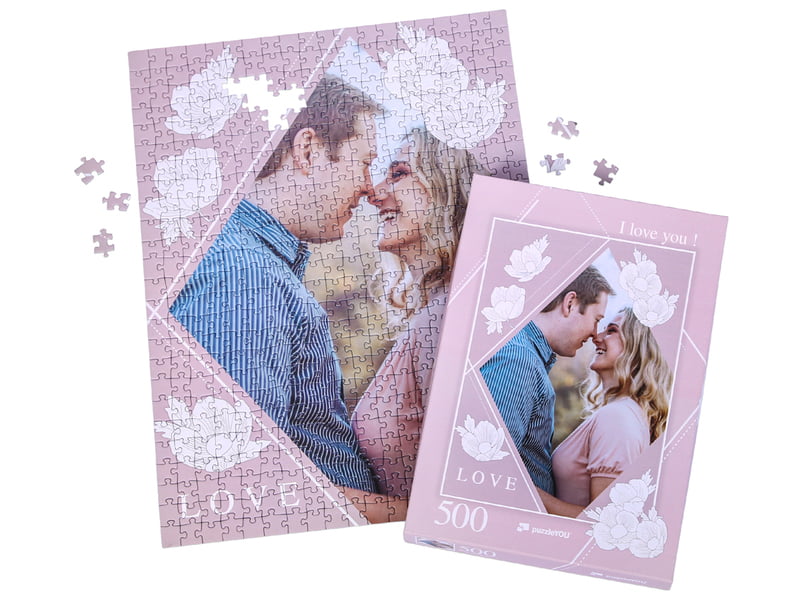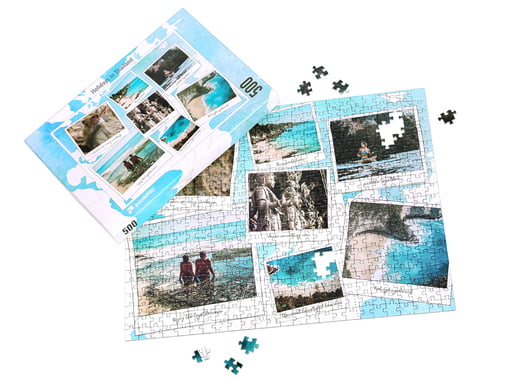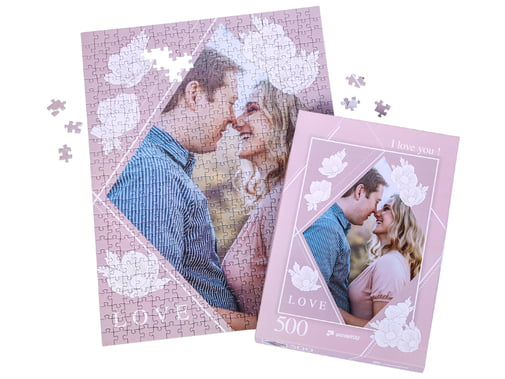 Personalised Jigsaw 500 pieces
» Product ratings:
dummy-detail-value
Size: ca. 48 x 36 cm
For all ages
Amazing box layouts for
all possible occasions
500 piece photo jigsaw puzzle - puzzling fun for young and old!
Size of the box:
Size of the assembled puzzle:
Size of the pieces:
Thickness of the pieces:
Environmental protection with the 500 piece photo puzzle
puzzleYOU is becoming greener - be a part of it too!
Renewable resources

Games and beautiful perspectives are what people need - and the personalised jigsaw 500 pieces provides you with both. To ensure that future generations will still enjoy our photo jigsaw puzzles, we contribute our share: We print all jigsaw puzzles and games on sturdy cardboard that is made from 100% recycled material. You can continue puzzling with a clear conscience, as our puzzle board is part of the raw material cycle.
 

From our early days, as we where know under the name myphotopuzzle.co.uk, we at puzzleYOU have been aware of our impact on the environment. Find out more about our sustainability policy.

Print-on-Demand

We do not produce any jigsaw puzzle until it gets ordered. In concrete terms, this means: no overproduction, no waste of resources, no energy-consuming warehouses. The fact that you receive exactly the product that you have chosen and even designed yourself means that you will enjoy your personalised jigsaw 500 pieces much longer than an ordinary puzzle. We guarantee up to 15 years of puzzle fun and a premium quality printing experience.
Creating a 500 piece jigsaw puzzle – This is how it works
Would you like to order a personalised 500 piece jigsaw puzzle? Nothing is easier than that! It only takes a few clicks to get to your self-designed product. The puzzle in this size is 48 x 36 cm and thus has the same dimensions as our 48-, 100- and 200 piece jigsaw puzzles. However, the higher number of pieces makes it harder to solve. Especially for puzzlers who want to leave the "non-swimmer area" but don't quite dare to enter the depths of the 1000 and 2000 pieces puzzles yet, this size is the perfect choice.
Puzzle variants
Choose your photo puzzle:
Puzzle accessories
Choose your accessory:
Reviews

Frequently asked questions
All prices include VAT and exclude postage.