More than 2 million satisfied customers

Fast, simple and individual designs

Premium quality with 15 years guarantee
All puzzleYOU Photo Gifts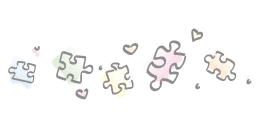 puzzleYOU - Your Favourite Photo as a Jigsaw
puzzleYOU is Europe's largest jigsaw puzzle shop. Create your own photo jigsaw in a few easy steps to use as a creative photo gift, a one of a kind gift voucher or unique home decor. At puzzleYOU we offer not just classic photo jigsaw puzzles but also creative greeting cards or gift cards turned into a personalised jigsaw puzzle. You will find our best photo gift ideas for holidays like Christmas or Valentine's Day as well as hobby tips on our gift idea pages. So what are you waiting for? Turn your own photo into a jigsaw puzzle now!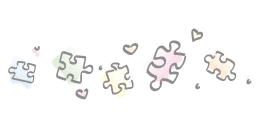 Photo Jigsaws: A Gift for the whole Family
Our photo gifts are extraordinary because they...

... is a professionally created piece of art to touch and play with.

... brings the family together and is fun at any age.

The Best Photo Gift Ideas by puzzleYOU
Christmas or Easter, Valentine's Day or Mother's Day: There are many occasions to show your appreciation for your loved ones throughout the year and you are not limited to just photo jigsaw puzzles. Did you know that you can create unique gift vouchers from puzzleYOU photo jigsaws? We have collected our best photo gift ideas for special occasions for you.

Puzzle Accessories by puzzleYOU
The right tools for your hobby: Store, glue and frame your jigsaws to keep your hobby space neat and tidy. Every puzzleYOU photo jigsaw is a carefully crafted piece of art. Once you are finished assembling the photo puzzle, present it in your home in a custom-fit puzzle frame. You will find all the necessary puzzle accessories in our shop in our shop for jigsaw puzzle accessories.
The puzzleYOU Promise
Here at puzzleYOU we are proud to turn your favourite photograph into a premium jigsaw puzzle . Every photo jigsaw is a unique work of art, crafted with our experience and passion for high quality creative photo gifts.
More than 10 years of in-house production: For more than a decade we at puzzleYOU have set the stakes for high quality personalised jigsaw puzzles and served more than 2 million satisfied customers.
Precise die cutting tools ensure not only your jigsaw puzzle being unique, but also every jigsaw piece – for even more fun!
Premium cardboard: At 2,2 mm thickness, puzzleYOU photo jigsaw puzzles made from 100% recycled cardboard are stable and firm.
The matt finish of our photo jigsaw puzzles reduce eye strain and make the finished jigsaw puzzle a highlight in your home without glare.
Our elegant puzzleYOU gift boxes are 100% free of plastic. Our specially developed scratch-resistant proctective surface allows us to save 4 tonnes of plastic a year.
We give 15 years' guarantee for the durability of the print, the cardboard and the surface coating. Thanks to our focus on high quality production your photo jigsaw puzzle will bring you years and years of joy.
puzzleYOU customer service
All prices include VAT and exclude postage.