puzzleYOU - Dive into our product worlds
Original photo gifts for all occasions
Photo puzzles to enjoy together
Our personalised jigsaw puzzles are extraordinary because they...

...do not only look good, but are fun as well

...bring the whole family together - regardless of age

My Photo Puzzle
Make your own photo puzzles by using our online jigsaw puzzle maker. Design your personalised jigsaw puzzle and turn a high-quality jigsaw with perfect print and precise cutting into a very fascinating and personal gift, that has been decorated with your photographs. Alone or in good company, relaxation and recollection of memories are ensured, when completing a personalised photo puzzle. The process to create your own jigsaw puzzle is intuitive and will only take a few minutes. Considering the age, patience and budget, our photo puzzles fit everyone. We pack your personalised puzzle in a high-quality photo gift box, which can be individualised. For your gift occasion, you may select your favourite puzzle box from a wide range of box designs.
 from £22.99

Your puzzle is finished and you
do not know what to do with it?
Your personalised jigsaw is done and you wonder how to frame the puzzle? Thanks to our tailor-made frames and our puzzle conserver, your customised jigsaw puzzle does not have to be put back into the box, but can be framed and put on the wall easily. You find these handy add-ons in our accessories.
Gift Voucher Jigsaw Puzzle
Our Gift Voucher Puzzle is a creative 2-in-1 gift. Just as its name suggests: a voucher in the form of a custom photo puzzle. Who would want to give a voucher within an envelope only? The gift voucher as a personalised puzzle on the other hand, already is a gift itself. The anticipation for a city trip for example, will grow piece by piece by puzzling together.
A surprise until the last piece has been put
Design your voucher photo puzzle online with your pictures and an personal voucher message
Creative layouts for various occasions
 from £22.99
Photo Puzzle Collage
With our photo puzzle collage, you will not have to make hard decisions anymore. Instead of having to choose only one photograph for your photo puzzle, you now have the option to create a personalised jigsaw puzzle with all your favourite pictures on top, with the help of our puzzle maker.
Makes puzzling with higher numbers of pieces much easier
the puzzling fun can be shared more easily
Freely placeable texts
More than 100 designs make (nearly) everything possible
 from £22.99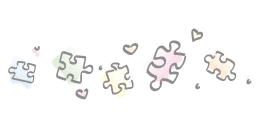 Which number of pieces is the right one for your photo puzzle?
How easy or difficult it will be to put a photo jigsaw puzzle together partly depends on the number of its pieces. Our age recommendations will help you to make a decision.
 Photo puzzle with 48 pieces: The perfect photo puzzle for small children, the elderly and people with dementia.
 Photo puzzle with 100 pieces: the perfect challenge for children from the age of 6, without being too overwhelming or frustrating
 Photo puzzle with 200 pieces: the same format as our puzzle with 500 pieces but with much larger pieces, this version is ideal for primary school children or elderly people
 Photo puzzle with 500 pieces: provides the feeling of success quickly, while still requiring concentration, suitable from 8-10 years
 Photo puzzle with 1000 pieces: this number of pieces requires patience and concentration, therefore it is suitable for children from the age of 14
 Photo puzzle with 2000 pieces: a real challenge for young and old, especially a pleasure for advanced puzzlers

Advantages of jigsaw puzzles:
since puzzling is more than just fun
Personalised games with your most beautiful photographs
Photo Pairs Game – Experience your photos in a playful way
With this photo gift, you can proof your ability to concentrate and memorise together with your family and friends. The Photo Pairs cards provide space for various motives. So why not get creative yourself? Designed with your own images, the Photo Pairs Game fascinates at every occasion, are fun and will become a beloved game.
With 36 or 72 cards
The cards come in your custom game box
A high-quality product giving you long-lasting joy
 from £29.99 £23.99
Our quality promise to you
Here at puzzleYOU, the new myphotopuzzle.co.uk, we love personalised jigsaws and photo gifts that ensure quality time spent together. This is why we commit to delivering each uniquely designed product in premium quality.
Our in-house production and 10 years of experience guarantee that our products only leave the house if they meet our high standards. Here you can find more information about our manufaturing process.
Precise cutting makes the jigsaw puzzle pieces as unique as your photo and helps us deliver the best possible photo jigsaw puzzles.
2.2 mm strong cardboard makes the jigsaw puzzle very sturdy. Nothing gets in the way of fun games evenings with your own picture on a puzzle.
The non-reflecting refined surface makes your photo puzzle appear extra noble. Thus, your photo puzzle can even become a stylish wall decoration 
Scratch protection layer for a better resistance, colour accuracy and a more pleasant grip. The particularly robust surface of the box also ensures greater sustainability, as it allows us to abandon the use of plastic foil around the box.
15 years guarantee on the durability of the printing, the cardboard and the surface coating. We want you to find long-lasting joy in your photo product
Our customer service
*This offer is valid until 21.12.2023. 25% off the original shop price can be gained by ordering a photo puzzle with 2000 pieces

All prices include VAT and exclude postage.